Principal : Dr. Shakuntala A. Singh
M. A., Ph. D., Post Doctorate

Principal, Joshi-Bedekar College , Thane.

Stood First in B.A. in Philosophy in Karnatak University .

Awarded Teacher's Fellowship under the Faculty Improvement Programme of UGC for Ph.D., titled "Gautama and Aristotle".

Awarded Fellowship by the Indian Council of Philosophical Research for Post-Doctoral Research, titled "The Perspectival Sketch of Indian Philosophical Thought".

Reader and Head, Dept. of Philosophy.

Recognised Ph.D. guide in Philosophy in Mumbai University .

Teaching undergraduate and Post-graduate students in Philosophy.

Written various papers in Philosophy, published in various journals, besides papers read in National and International Conferences.

Addressed various forums, symposia workshops on Philosophy and related issues.

Invited to read a paper on "Indian Tradition" in USA , in 2000.

Visited various educational institutions in USA / UK including Oxford and Cambridge in 2000.

Founder, Mens Sana Research Foundation, which publishes the Mens Sana Monographs on issues concerning man and society.

Undergone training in Hindustani Classical Music and play the Sitar.
--------------------------------------------------------------------------
Important Links :
Prin. Dr. Shakuntala A. Singh on
1. http://my.indexcopernicus.com/Shakuntala

2. http://en.wikipedia.org/wiki/Shakuntala_Singh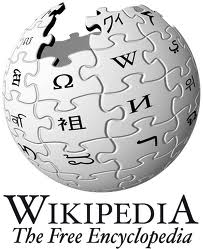 --------------------------------------------------------------------------
Vice-Principal :Mrs. Monika Milind Deshpande
Post-graduate in Statistics from Pune University.

Post-graduate degree
in Population Studies from IIPS
(Deemed University) in 2009.

22 years of experience of instructing Arts and Commerce students in Mathematics, Statistics and Computer Systems & Applications at the senior college level at the KG Joshi College of Arts & NG Bedekar College of Commerce.

Examiner and Paper setter for Mumbai University in the subjects of Statistics (Theory and Practical) at TY BA level

Examiner and Moderator for Mumbai University in the subjects of Computers Systems at TY B.Com level

Presented a paper on Trends of In-migration from Uttar Pradesh to Mumbai in May 2009 at IIPS

Completed 3 refresher courses

Completed Certificate Course in Computer Programming

Chairperson. Gandharva Mahotsav 2011
Vice-Principal :Prof. Subhash Gangaram Shinde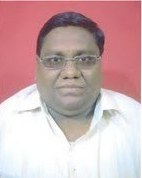 M.A., SET, NET, MSCIT.
12 years of teaching in Joshi-Bedekar
Co-authored two text books in Marathi for SYBA
and TYBA History students. The titles of the
same are as follows

Prachin Bharat – SYBA

Samakalin Jag – TYBA

Presented Research Paper titled – "History of Irrigation in India: in the National seminar on 'Water Management Scenario- 2025' organized by our College

At present pursuing Bachelor's Degree in law from VPM's TMC Law College

Participation in Extra-Curricular and other important activities:

Worked as NSS Programme Officer

Worked as member of the Unfair Means Committee

Worked as member of Womens' Development Cell

Looked after the Remedial Coaching Scheme for SC/ST students granted to our College by UGC in Xth Plan

Worked as Committee member for the preparation of proposal to be sent to UGC for Xth Plan

Completed Film Appreciation Course of five days at National Film Archives, Pune

Member of Joshi-Bedekar College Film Society

At present working as IQAC Co-ordinator

As an IQAC Co-ordinator worked on RAR and actively involved in the preparations,presentations and exhibitions before and during NAAC Peer team visit

Active involvement in the drafting of last three AQAR-Annual Quality Assurance Reports.
Vice-Principal :Mrs. Gauri P. Tirmare (Jr. College)
Mrs. Gauri Prabhakar Tirmare.

M.A.B.Ed., MSA-CIT.

Teaching in Joshi – Bedekar College since 1982.

Worked as a Chairperson in many Committees

Worked as Examiner and Moderator for HSC Board.

Worked as a Chief conductor for HSC Board Examination

Invited as a judge in many schools and colleges for debate, elocution and essay competitions.

Invited as a judge for 'Bal Vidyan Parishad'.

Delivered many lectures on Women Welfare.

Participated in Radio discussion on different subjects like oldage home, Women reservation in politics etc.

Participated in a talk show on the subject of 'Extra Marital relationship' on Tara Marathi Channel.

Hobbies : Reading, Singing, Gardening.